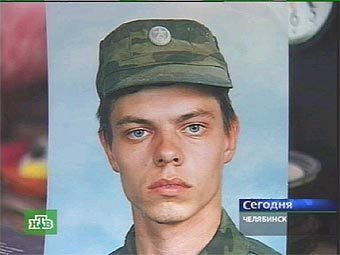 Anyone who've served in the russian army will tell you that the biggest problem, bad food and corruption aside, is hazing. Russian army is made up of conscripts who are called to serve right after finishing high school. Hazing is so bad that a huge chunk of them end up with permanent internal organ damage by the time they are done serving mother Russia. My father had enough street smarts to go through all that and come out in one piece. Came out an officer, was second in command of a battalion in the Soviet army by the time he was done, actually. But anyway, not everyone is so lucky.
The latest scandal has to do with private Andrei Sichov (pictured above). The soldiers from Andrew Sychev's unit celebrated the holidays by beating him for three hours straight. On January 4th, Andrei requested medical help from the army, but was refused. Soon after his conditioned worsened and he was admitted to the municipal hospital of Chelyabinsk.
Long story short, due to gangrene, Andrew Sychev ended up having several digits, both of his legs, and his sex organs amputated. His family is currently suing Russia's Department of Defense, and the authorities are investigating.