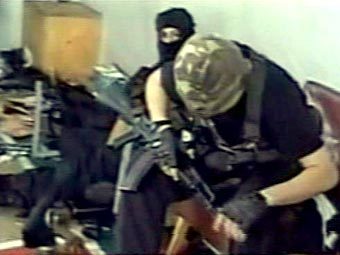 Today is a one year anniversary of the terrorist act in Beslan. Several dozen heavily armed terrorists have seized a school
in Beslan and held over a thousand people hostage for several days. The siege ended with a botched russian raid which has resulted in over 330 dead and about twice that in wounded.
I've was live blogging the event as it was happening and you can still see that (quite extensive) post here.
My other posts related to Beslan can be found here.